A STUDY IN SEXISM
https://www.bizjournals.com/sanfrancisco/news/2021/03/05/0305-lifesciences-closingtheresearchgap.html
At a major cardiology meeting about a decade ago, Dr. Rita Redberg pondered the dearth of women in heart disease clinical trials. Despite making up at least half of cases, women filled roughly 20% of patient seats in studies, and Redberg worried about extrapolated trial data being used to treat women the same as men.
"It's just too expensive to include enough women to be clinically meaningful," a male colleague told her. "And industry can't afford that."
OK — said Redberg, a cardiologist at the University of California, San Francisco, and co-founder of the Women's Health Center at UCSF — then enroll mostly women in a trial and extrapolate to men. "Because that's what we do now," she told her colleague, "just the other way around."
Little has changed since, Redberg and others say: The gap in medical research addressing men and women continues, and it has dangerous consequences for women using drugs, devices or diagnostics.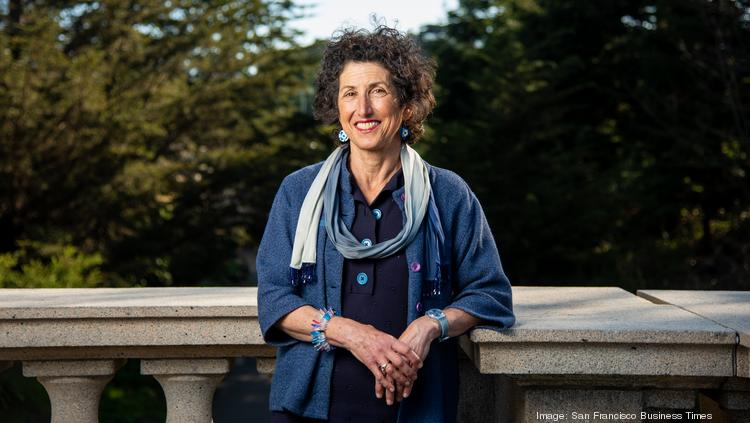 Redberg's experience is simply a more recent iteration of a problem nearly as old as medical research itself. Men or male models have been the baseline for the bulk of medical research and decision-making over the centuries, and even as myriad evidence has demonstrated the differences in how the same condition can present in men and women or how the two groups respond to specific treatment, those biases persist.
The consequences go beyond maladies typically considered "women's health" conditions, such as ovarian cancer; it includes research in broader diseases, such as heart disease, pulmonary hypertension, lung cancer, insomnia and other common maladies.
The lack of research funding for "women's health" conditions — as well as the health of women — plays out in the lifecycle of moving a drug, device or diagnostic from research bench to patient bedside. Basic research is used for clinical trials that often provides the basis for startups and venture funding and, ultimately, delivering approved treatments to female patients.
Legislation may be part of the solution. Just last year, then-Sen. Kamala Harris, D-Calif., introduced a bill that would have provided $30 million a year over five years for research into painful uterine fibroids that can lead to heavy and irregular bleeding. Forthcoming "momnibus" bills are aimed at improving Black maternal health with funding for housing, transportation, nutrition and other social determinants of health as well as growing the perinatal workforce and supporting organizations with community-based health solutions.
At the heart of all efforts is research centered on a truism: Women are different than men. But studies don't necessarily always show how a drug, device or diagnostic works differently in the genders.
According to the Food and Drug Administration, women have nearly double the risk of developing an adverse drug reaction compared to men.
"If you don't include women in trials," Redberg said, "you don't know if there's a benefit."
---
https://e.infogram.com/c199aa39-b748-46a5-ab34-c70c1cfc68ed?parent_url=https%3A%2F%2Fwww.bizjournals.com%2Fsanfrancisco%2Fnews%2F2021%2F03%2F05%2F0305-lifesciences-closingtheresearchgap.html&src=embed#async_embed
---
'It's sad'
A snapshot of the Bay Area is imperfect but tells part of the story. Of the more than $224 million awarded to Bay Area researchers through 500-plus National Institutes of Health grants from the start of the federal fiscal year in October into mid-February, less than 6% were for projects that specified studying women.
What's more, among the hundreds of actively recruiting clinical trials with Bay Area sites in late February, only 75 of those focus on women. The bulk of those trials that study women focus on women-specific cancers, such breast, ovarian and cervical cancers, or pregnancy-related conditions; a handful apply to diseases, such as blood-clotting Von Willebrand Disease, the fatty liver disease known as nonalcoholic steatohepatitis or overuse of pain-killing opioids.
---
https://e.infogram.com/4b9ed46b-139a-48d4-abd2-d6cc0f1a719c?parent_url=https%3A%2F%2Fwww.bizjournals.com%2Fsanfrancisco%2Fnews%2F2021%2F03%2F05%2F0305-lifesciences-closingtheresearchgap.html&src=embed#async_embed
---
While clinical trials also focus on prostate cancer and other male-specific maladies, women's health conditions remain largely ignored or women are only small parts of studies that cut across genders.
If research isn't available, in-depth and translatable beyond the lab bench, it's less likely to capture the eyes of venture capital firms, whose investment dollars in women's health have mostly centered on breast and ovarian cancers.
Of the top 50 venture-funded Bay Area life sciences companies last year, only nine had female scientific founders.
More female-focused health care companies should emerge as more women make institutional investment decisions, said Jenny Yip, managing partner of Adjuvant Capital, which recently revealed its first $300 million fund backed by the Bill & Melinda Gates Foundation, Novartis AG and Merck & Co. and the Ford Foundation.
Women funders, she said, have "an intrinsic appreciation for some of these challenges."
Adjuvant's portfolio includes a fortified snacks maker addressing malnutrition in mothers and children in Bangladesh and a San Diego company developing a woman-controlled nonsteroidal contraceptive.
Those companies are far from alone in pursuing women's health.
Myovant Sciences Ltd., a Brisbane company started five years ago, could win FDA approval by June 1 of a combination therapy for women with heavy menstrual bleeding associated with uterine fibroids. Myovant's drug, called relugolix, was approved in December in a different formulation for prostate cancer and is in late-stage development as a combination therapy to treat symptoms of the uterine pain condition endometriosis.
"Women are struggling with the stigma of talking about menstrual health issues as they endure symptoms. That translates into priorities around funding," said Sateria Venable, the founder and CEO of The Fibroid Foundation, a Bethesda, Maryland-based nonprofit advocate for women with uterine fibroids. "I'm pleased in 13 years of advocacy that the conversations have started to flow more. There's more confidence around being strategic and addressing needs."
Venable endured hemorrhaging and pain from uterine fibroids while managing a 300-person construction project in Chicago — "I watched the women of my family suffer with heavy menstrual bleeding,and I just thought that was the normal plight and that was the way." She had four fibroid surgeries, including a 2014 embolization procedure where pellets are injected into blood vessels to close off blood supply to the common and typically noncancerous growths.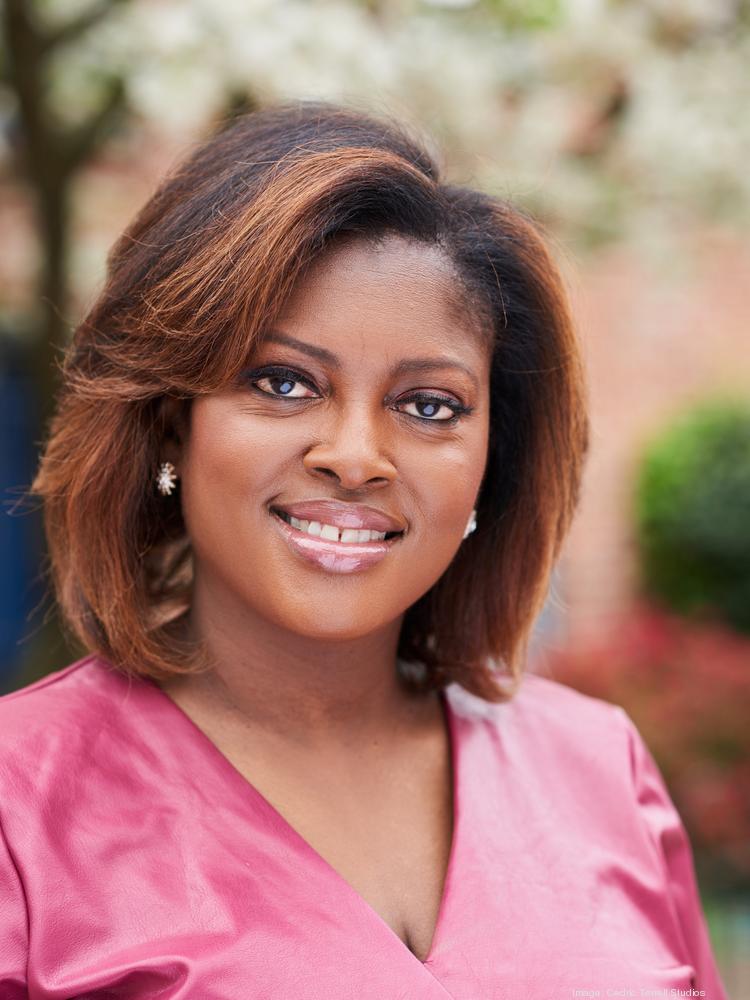 Doctors often steer uterine fibroid patients toward uterus-removing hysterectomies, many of which aren't needed, Venable said, pointing to a range of symptoms that can vary by demographic.
Fibroids research bills introduced in the House by Rep. Yvette Clarke, D-N.Y., and in the Senate by Kamala Harris, now vice president, died in the previous session of Congress. But the Fibroid Foundation started a campaign March 1 — called "Ask Her" — designed to help family and friends understand more about fibroids.
"We need men to be advocates. The goal is to understand that this affects the entire family unit," said Venable, who also has launched the Comferie lingerie line for women with heavy menstrual flows. "It's sad that female voices alone aren't enough."
Slow progress
More voices — and research — central to the health of women are emerging, however.
A study published late last year, led by UCSF general and transplant hepatologist Dr. Jennifer Lai, concluded that women awaiting liver transplants were 34% more likely than men to become too ill or die before surgery. The findings could affect the diet and exercise regimen of women awaiting transplants.
Other research has more immediate commercial consequences. The NIH funded a $2 million study assessing a vibrating belt from San Francisco's Bone Health Technologies on people with osteopenia, a bone-loss condition that precedes osteoporosis and affects about 43 million people, mostly women.
The trial of the company's OsteoBoost belt is expected to be completed early next year.
"We believe that we can delay, if someone starts to use our device here in this osteopenia period, the descent to osteoporosis," said CEO Laura Yecies.
The company was started in 2018 by three men — Dr. Shane Mangrum and Dr. Dan Burnett and Michael Jaasma, principals in the San Francisco medical device incubator TheraNova LLC — around the idea of gentle mechanical stimulation with vibration that tricks bones into believing that they are going through high-impact exercise, which NASA research indicated slows bone loss.
"One thing I like about this product is, it's me — I'm the patient, my friends are the patient," said Yecies, a serial entrepreneur who first joined Bone Health Technologies in July as a board member.
OsteoBoost last year received the FDA's "breakthrough device" designation that can speed agency review of products.
"In terms of research funding, we have nothing to complain about — we have benefited from very generous grants — and what I find in my fundraising (is) if it's a male audience where they don't have a lot of domain expertise, they don't get it," Yecies said. "But it resonates with women, and I am getting more interest from women investors, angel investors and VC firms led by women."
Still, researchers, venture capitalists, patient advocates and company executives say more must be done to fill the research gap between men and women. The severity of the gap grows when race and other factors are added in, said Carol Sakala, director of maternal health for the National Partnership for Women & Families, a Washington, D.C.-based organization pushing the momnibus bills.
"This requires the voice and participation of those most affected," Sakala said. "It's not just research itself, but the communities themselves have the solutions and should be central to the research."
Policy changes could draw attention to the gender imbalance in research and produce long-term solutions around disparities. The NIH since the late 1990s, for example, has said it won't fund studies that could not effectively analyze the difference in treatment effects among the sexes.
Even with that directive, UCSF's Redberg said the road to substantive change has been long. The percentage of women in cardiology clinical trials now is closer to 30%, "but that's still not 50%." Progress will likely continue to be slow, she said, unless the FDA actually rejects drugs or places "warning labels" on drugs because women patients aren't sufficiently reflected in trials.
At an FDA debate four years ago about getting more study data from women, Redberg recalled facing the "same argument" that a requirement would be too expensive for drug makers. One bureaucrat, she said, added that industry would get "very upset if we did that."
"There has to be enough attention to this — how important it is," Redberg said. "And how dangerous it is to have untreated diseases or drugs or devices that we don't know if they're safe or effective."
– San Francisco Business Times